1991
1993
1995
1998
2000
2002
2004
2005
2006
2007
2010
2012
2014
2016
2017
2018
1991
The first manufacturer of membrane filter cartridges in Russia delivers its products to the domestic market of Russia and the CIS. (Earlier in the Russian market of microfiltration were presented only imported membrane filter cartridges).
1993
Technofilter starts production of pre-filters - deep corrugated filter cartridges based on various corrugated cardboards and wound polypropylene yarns.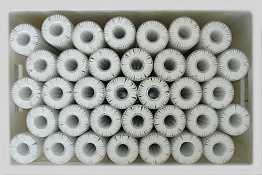 1998
Technofilter starts serial production of equipment and systems made of stainless steel and enters the market of beverage and food industries.
2000
Technofilter starts active exhibition activity and comes out with new filtration technologies to the market of food and beverage industry.
2002
A new unique technology for obtaining of vodkas - "Silver filtration" has been developed and patented.
=
2004
Accreditation in the Quality Management System for conformance with the requirements of GOST R ISO 9001.
2005
Start-up of the second line for production of a variety of microfiltration membranes.
2010
New Filter Cartridges and equipment production facility complying with European standards is opened.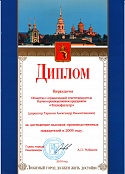 2012
Construction of one more centre for production of ultrafiltration and microfiltration membranes and Filter Cartridges is completed. Company exports its products to 40 countries.
2014
New production facilities of total area 1400 sqm is put into operation. Upgrading of equipment fleet for production of high quality Filter Cartridges is continued. Technofilter is a nominee of the All-Russian National Award "The Industry Leader"; it is awarded the title "The Leading Enterprise of Russia in Manufacture of Polymeric Microfiltration Membranes and Filter Cartridges".
2017
Commissioning of the newest production equipment, allowing to increase the quality of the products and ensure a significant increase in productivity.